Auto Locksmith Near Me
Prolocksmiths-24/7 offer professional and excellent automotive locksmith services around-the-clock. Our team of auto locksmith in San Francisco is trained to assist you with lost car keys replacement, duplicate car keys, car lockouts, Ignition repair and more. Call us at (415) -915-4005 and one of our technician will arrive swiftly to your location to help you! Our expert guarantee to provide highly incomparable automotive locksmith services to our clients.
Request a Callback
Thanks for stopping by! in any case, you have a question about our services or you would like to schedule an appointment you are welcome to use our online contact form and we'll get in touch with you as soon as possible.
Car Locksmith Service
Prolocksmiths-24/7 excel in dealing with the locks installed in trucks, vans, cars, and other types of vehicles. Losing a car key could be a petrifying moment, and it could perhaps put the safety of your vehicle at a high risk due to its lose. It is consequently urgent to reach out to a local automotive locksmith near your location to replace the key of your car and de-programme the old keys to ensure the safety of your vehicle. Our team of trained technicians at Prolocksmiths-24/7 is familiar with replacing and repairing most of the automobile locks & keys, They will provide you with a proper assessment before they begin with the repair or replacement of the automobile lock.
The best out-of-hours; Automotive Locksmith!
Our locksmith operates in the city of San Francisco and the surrounding areas of California. We are open 24 hours a day. Our team of dedicated professionals can be with you to fix or secure your locks within 20-30 minutes – a fast response time that we are proud of. We value honesty and integrity in all aspects of our business and seek to build long-lasting, relationships with all of our clients.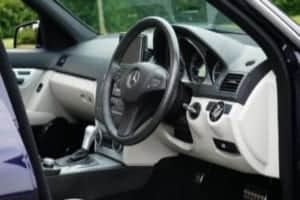 Car Manufacturers we service Include
| | | | |
| --- | --- | --- | --- |
| Acura | Audi | BMW | Buick |
| Cadilac | Chevrolet | Chrysler | Dodge |
| Ford | Geo | GMC | Honda |
| Hummer | Hyundai | Infiniti | Isuzu |
| Jaguar | Jeep | Kia | Lexus |
| Lincoln | Mazda | Mercedes | Mercury |
| Mini Cooper | Mitsubishi | Nisan | Oldsmobile |
| Pontiac | Saturn | Scion | Subaru |
| Suzuki | Toyota | Volkswagen | Volvo |