Residential Locksmith Service
Prolocksmiths-24/7, your mobile locksmith service in San Francisco
Residential Locksmith San Francisco
Securing the locks of a residence seems like a must need. Fragile and brittle locks are highly susceptible to a breakage—because of which, it could consequently result in a break-in.
Prolocksmith-24/7 offers a comprehensive range of services pertaining to residential locksmith in San Francisco to its clients.
The services consist of key, residential, and security lock services. We are available around-the-clock, and we readily reach your location once you reach out to us to avail our services.
Our residential services are not just executed as a result of assisting people to assess their locked or damaged locks—our services go beyond that.
Furthermore, if you require the installation of a lock or deadbolt in your house's door, we will assist you with your concerns.
Our services regarding residential locksmith in San Francisco are provided by highly trained and qualified residential locksmiths who are trained to make the locks and entry points of your house secure.
A key could get lost probably as a result of a mishap—and, in conclusion, it requires you to replace your house key instantly, and we do it for you. In addition, we also cater to the installation of a master key system to take the security of your residence to a notched-up level.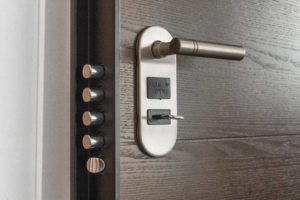 Special Discount For New Customers In All Our Home Locksmith Services
Call Us Today And Get 10% Discount!
Residential Services Offered by Prolocksmiths-24/7:
Smart lock installation.

Emergency house lockout service.

Key cutting.

Repair and installation Locks.

High security locks.

Master rekey.

Safe lockout.

Mailbox lock change.
 Reason To Hire Professional Locksmith
Open 24 hours everyday.
Licensed and professional team.
Quick and professional locksmith services around-the-clock.
Competitive Pricing.
Excellent customer care services.
Accepting credit card.
Satisfaction guaranteed.
Quick time response 15 – 20 minutes.
Excellent customer service.
Reliable & trusted locksmith.
Repairing locks without any damage to the automobile.
Prolocksmiths-24/7 is a fully-equipped locksmith Business that offers excellent and exclusive residential locksmith services to its clients around-the-clock. You can reach out to us to book our services, and we will arrive at your location before you even know it. You can confirm your booking with us by calling us or, you can leave us a message with the given time and location, and we will contact you while we dispatch a team of professional residential locksmith in San Francisco to your location.
Residential Locksmith Service Price List
House Lockout
Price between 100$ – 200$
Locks Change
Price between 150$ – 250$
please note: The prices listed above is a minimum estimate for the service. Our Dispatcher will provide an estimate over the phone, based on a description given by the customer. once our technician will arrive onsite he will diagnose the issue and will provide the final cost of service required. The technician will not start to work without the customer confirm the service required and final cost. The final cost may be vary from the initial estimate since each project is different.