We solve locks issues every day
Need car lockout service? Prolocksmiths-24/7!
We rely on our cars to get us around to do the things we need and want to do. However, we've all been in a situation where we accidentally leave our keys somewhere. Whether you leave them in the car or lose them somewhere while you are out, getting locked out of your car can be a very stressful moment. It happens to everyone at some point in their lives, so we understand how stressed you are when it does happen. Here's how we can help you get back to your life as quickly as possible.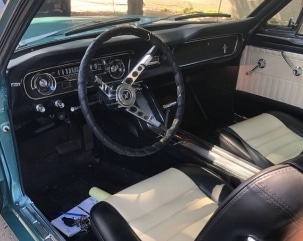 Anytime You Need Us, We're Here for You.
Prolocksmiths-24/7 always here to help you whenever you need it the most! Car Lockout can happen any time of the day, which is why you need a team that is readily available to help you out in your time of need. Our team of professionals operates at the highest level and offers affordable rates. It's bad enough that you are scared about being locked out of your car; you don't need the added stress of worrying about going broke for these services. Using the latest and greatest of the technology available to us, we can help you get back into your car as soon as possible. You live a busy life, so you need a locksmith that can keep up with you. You won't get any surprises when you get your bill and we guarantee that you will be completely satisfied with our services.
Request a Callback
Dear visitor, in any case you have a question about our services or you would like to schedule appointment you are welcome to use our online contact form and we'll get in touch with you as soon as possible.
Prolocksmiths-24/7
offers outstanding Car Lockout Service!
Any company can offer car lockout services, but our company truly stands out as the best around. We have a lot of experience in this field with only the finest trained staff. We have built up a reputation for offering quality services at an affordable rate. We are a trusted locksmith company that people have counted on to help them through this stressful moment.
How much does it cost to get a locksmith to unlock your car?
Prolocksmiths-24/7 offers the best price for lockouts services whether it's auto, residential or commercial service the price is just 120$ and don't forget our promise! schedule an appointment now and Don't forget to take advance of the great deals available through the website's coupons!.
Need To Replace Your Car Keys?
When You're Locked Out your car!
If you notice that you have been locked out of your car, make us your first call. This is a stressful and frustrating moment that we have all experienced, so make sure that you contact a team of professionals that get to you quickly so that you can get on with your day.
We know that car lockout is an overwhelming situation to find yourself in, which can be made even scarier at night time or when you're in a hurry. That is why you need to contact a company that can get to you as quickly as possible. That's why you need to contact us. We are ready to help you whenever you need us, coming out to you equipped with the best technology available. Let us ease the stress and frustration of dealing with car lockouts.
Our team has the knowledge and technology that allows us to reset your lock, even if it's a tricky one. We get out to you as quickly as possible, so you are able to get back to whatever your life.
Thank You For Visiting Our Website
Prolocksmiths-24/7 operate 24/7 so there is never any need to worry! Our experts are always in the area waiting for your call – (415) 915-4005. We pride ourselves on our average response time of 20-30 minutes. Here at Prolocksmiths-24/7, we are always on hand to help!