Automotive Locksmith Service
Cover All Your Locksmith Automotive Needs
Auto Locksmith Service for all types of cars
ProLocksmith-24/7 excels in offering professional and excellent auto locksmith services around-the-clock in San Francisco.
Our team of auto locksmith in San Francisco is trained to assist you with replacing lost car keys. Also, they arrive swiftly to your location to help you in case you are locked in your car.
Our technicians and services are approved by MLA to provide highly incomparable auto locksmith services to our clients.
We excel in dealing with the locks installed in trucks, vans, cars, and another types of vehicles. Losing a car key could be a petrifying moment, and it could perhaps put the safety of your vehicle at a high risk due to its lose.
It is consequently urgent to reach out to an auto locksmith near your location to replace the lock of your cars to ensure the safety of your vehicle. Finding a locksmith in San Francisco could take time but, we arrive at the location as soon as we can.
Our team of trained technicians at ProLocksmith-24/7 is familiar with changing and repairing any kind of automobile lock, and they provide you with a proper assessment before they begin with the repair or replacement of the automobile lock.
They have considerably most of all the information required to lock systems to install in your cars while upgrading its security—since, they replace the lock without causing any damage to your vehicle.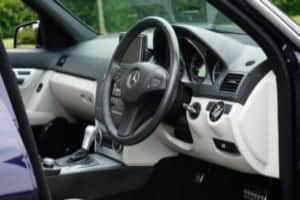 Contact Us
Special Discount For Buy Car Key In Car Key Made Service
Call Us Today And Get 50% Discount For The Second Key!
Reasone To Hire Prolocksmiths-24/7
Open 24 hours everyday.
Licensed and professional team.
Quick and professional locksmith services around-the-clock.
Competitive Pricing.
Excellent customer care services.
Accepting credit card.
Satisfaction guaranteed.
Quick time response 15 – 20 minutes.
Excellent customer service.
Reliable & trusted locksmith.
Repairing locks without any damage to the automobile.
 Our automotive Services
Track Lockout

Re-Key of Door and Ignition Keys.

Prepare keys for the existing locks.

Prepare duplicate keys for a new or existing lock.
Call us now! – and We will arrive at your location within the shortest time span to ensure that you do not get stranded in or out of your vehicles. Furthermore, our auto locksmiths offer most noteworthy roadside assistance and comprehensive auto locksmith service in San Francisco to make sure that they reach our clients on time to help them out with their troubles.
Automotive Locksmith Service Price List
Key Replacement
Price between 150$ – 350$
Car Key Extraction
Price between 100$ – 200$
Ignition Repair
Price between 150$ – 350$
please note: The prices listed above is a minimum estimate for the service. Our Dispatcher will provide an estimate over the phone, based on a description given by the customer. once our technician will arrive onsite he will diagnose the issue and will provide the final cost of service required. The technician will not start to work without the customer confirm the service required and final cost. The final cost may be vary from the initial estimate since each project is different.