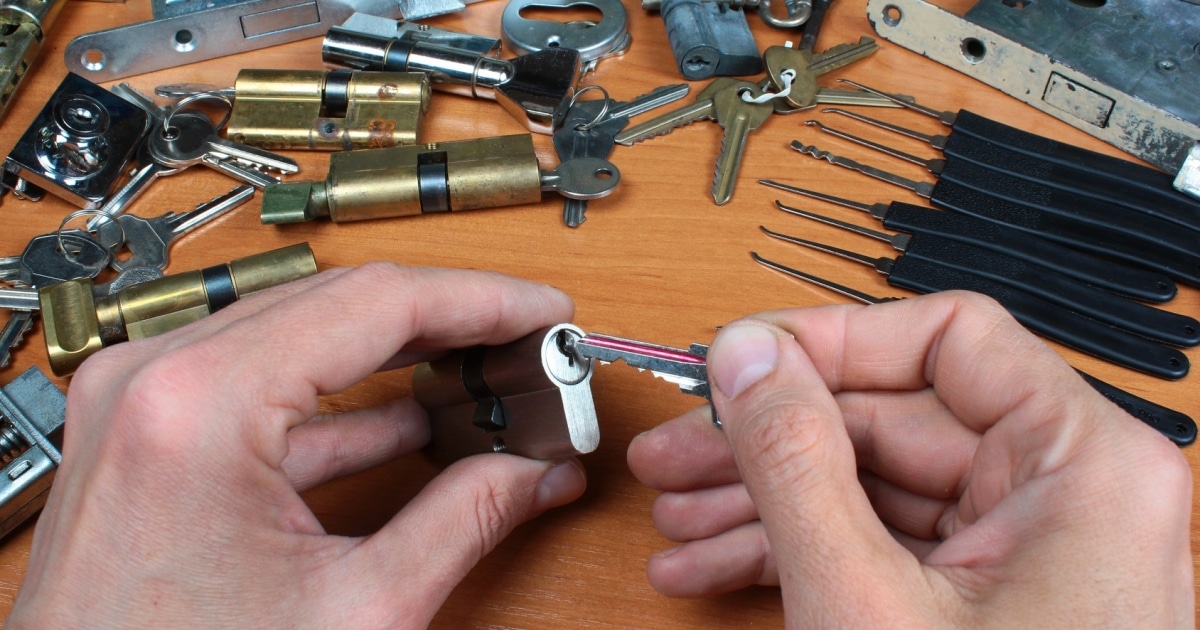 Lock Repair Near Me
We can fix or replace any lock you break!
Average response time: – 25 +
What it involves:
Sometimes a key breaks off in the lock, the mechanism wears out through years of use, or some other problem affects the validity and security of your locks. In this instance you should call Prolocksmiths-24/7 for a speedy appraisal of your situation.
It may be that the lock can be repaired, in which case our expert technician will push on and do the job. It may also be that the lock is simply broken beyond repair. In this instance our highly skilled operatives might well be able to replace your mechanism there and then, dependent upon the situation.
Whatever your lock repair issue we can help you. Contact us now for all your locksmith service in the San Francisco area needs!
How much does it cost to get a locksmith to unlock your car?
Prolocksmiths-24/7 offers the best price for lockouts service whether it's auto, residential or commercial service.
When you might need it:
Whenever you find yourself in a fix with a lock that won't budge. Whether it be rusted shut or you have simply lost the key, whether there be something jamming the mechanism or whether it simply won't open – Prolocksmiths-24/7 can take care of all your lock repair problems.
If you have a broken lock we fix it! So call us now and see what we can do for you!
Schedule appointment now and save 30% of the final service cost!
Prolocksmiths-24/7 offer the best locksmith service for the lowest price in the area.
Prolocksmiths-24/7 are a fast, reliable and friendly company.
We will come out in your hour of need no matter what time of the day, or what day of the week it is! Our skilled technicians are fast and friendly and are always happy to help. We are proud of our fast response time that averages between 15 and 20 minutes – meaning we work harder to get to you faster!
Prolocksmiths-24/7 are a reputable company known for speed, professionalism and affordable rates. We operate a world-class lock repair service where your security is our number one priority! We know that lockout's can occur any time of the day of night and we are always ready, always on hand and always happy to help!
We cover San Francisco and the majority of the surrounding areas, so if you are in need of assistance we can be with you within minutes! We also class house lockouts as what they are – emergency situations – and we will always strive to be with you as fast as we can to put things right.
Our dedicated team of trained professional locksmiths are equipped with all of the tools they will need to work your lock again, ultimately saving you time and fuss. When you contact us for help we will provide you with immediate assistance and locksmithing expertise capable of sorting out your broken lock issues anywhere, anytime!
Furthermore, we not only repair damaged locks, we can also rekey or replace them, too! We can work on residential, commercial and automotive locks – so why not try us before you go to extreme measures.
Prolockmiths-24/7 are a name you can rely on and a firm you can trust. We use enhanced technologies to ensure perfection in all of our locks… and we should be your number one choice for all lock repairs in San Francisco!
Dear visitor,
in any case you have a question about our services or you would like to schedule appointment you are welcome to use our online contact form and we'll get in touch with you as soon as possible.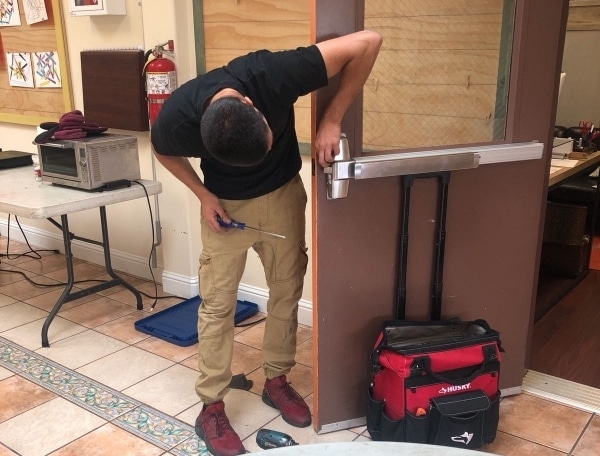 We are available 24/7 so there is never any need to worry! Our expert technicians are always in the area and are waiting for your call. We pride ourselves on our average response time of 20-30 minutes. Here at Prolocksmiths-24/7 we are always on hand to help!